Health Sciences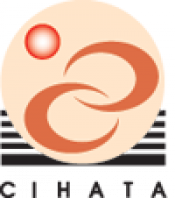 Objectives
To develop multidisciplinary and interdisciplinary scientific research, being this a reference and a leading Research Center with academic excellence and social commitment.
Main functions
The development of applied clinic research on human health area.
The support on diagnosis of molecular genetics (Thrombophilias, celiac disease, neurodegenerative diseases and neoplasias)
The support on the biochemical diagnosis of Haemoglobinopathies and related diseases.
The improvement of possibilities of patients and the Costa Rican population diagnosis.
The counseling to the patients and Health Corps on issues of interest which are developed in the Center.
The development of innovative techniques, according to the needs of the doctors of CCSS, for the approach of patients of the Social Security System.
Services
Remunerated
Electrophoresis of hemoglobin and related tests.
Coagulation and assay of the factors.
Quantification of oral anticoagulants.
Platelet clumping
Pharmacogenetics: metabolizer phenotype of drugs CYP2C19
Genetic markers for thrombotic diseases
Genetic markers for celiac disease and intolerance to carbohydrates
Genetic markers related to neurodegenerative disease
Detection of antibodies antiCardiolipin
Determination of molecular markers associated to tumors (KRAS, NRAS, BRAF, EGFR)
Genetics of sensitivity and coumarins metabolism
Non Remunerated
Study of family cases of hereditary thrombophilias and Haemoglobinopathies